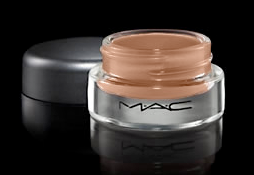 From the MAC website:
"PAINT POT:
A highly pigmented eye colour that goes on creamy but dries to an intense, vibrant finish. Long-wearing, colourfast. Creates seamless coverage without weight or caking. Blends smoothly over the lids. Cream-based, can be mixed with M·A·C shadows and liners."
I bought this paint pot not long after I subscribed to
Catalina
's youtube channel (
cl2425
). She mostly uses this as an eyeshadow base in her videos, and it makes her eyeshadows look really vibrant and luminous, especially against her skin tone. Because I am a MAC NC20 just like her, I figured the shadow should look good on me too!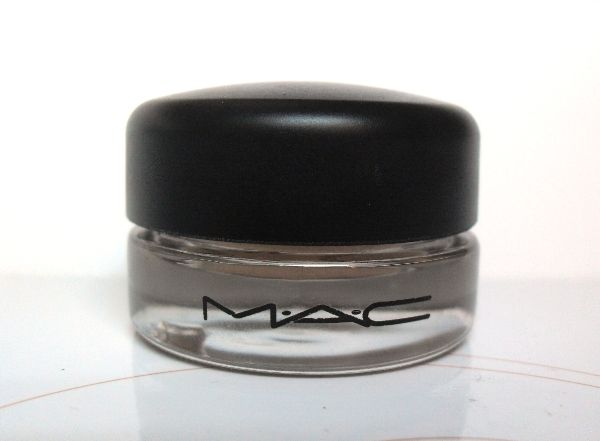 The first thing I noticed was that the packaging is very well made. It is stored in a very nice and thick glass jar and has a sturdy black plastic lid with a foam lining inside to prevent the shadow from drying out.
I hope you've all noticed that I'm a sucker for nice packaging by now! =)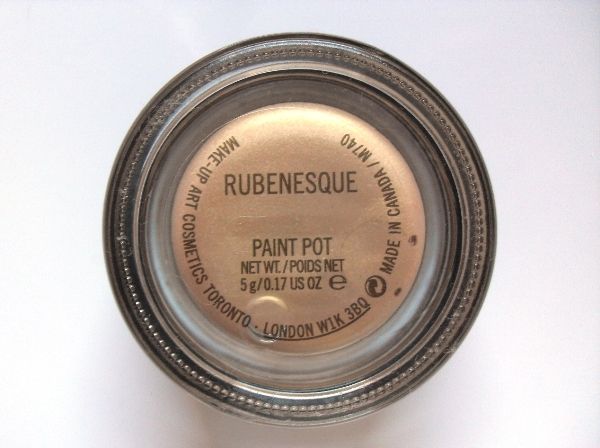 "Rubenesque" is described on the MAC website as being a "golden peach with gold pearl". I'd say that is a pretty accurate description of the shade. Because it is a frost finish, this cream shadow is quite shimmery without being overly so. This is the first (and only) paint pot I've tried, and it really is a very well performing product. It is creamy and opaque enough that I can pick up enough product with one circular swipe of my finger, but firm enough so that I don't displace any product when I push down.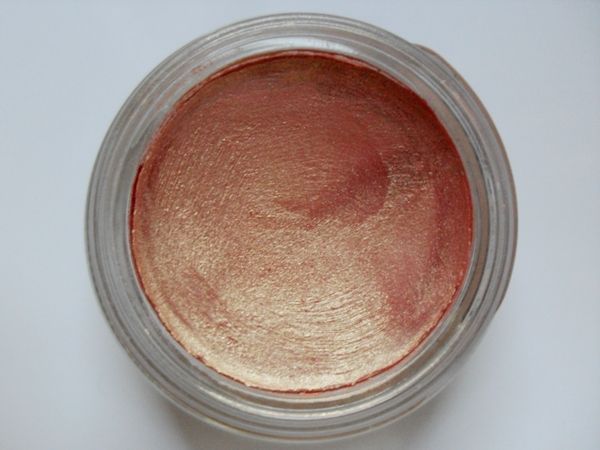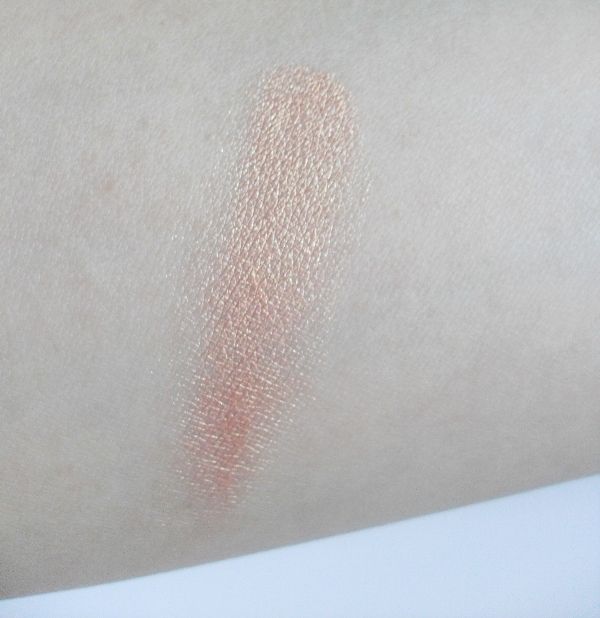 I like to use my fingers with cream products because it helps to warm the product up before applying to your face (as I've mentioned in previous posts). But once again, using a small synthetic brush will also work with this versatile product.
When I reach for this product, I usually use it as an eyeshadow base to give my eyeshadows more warmth and glow. However, I do also use it as an all over lid colour, simply because it is such a pretty golden peach colour. I think it would also work well as an inner corner highlight colour because it is very shimmery.
The staying power of paint pots are excellent. I like to let these dry for a few seconds before I apply product on top. Paint pots stay on my lids all day and don't fade at all, which is phenomenal considering it is a cream eyeshadow.
I was so impressed with this product that I plan on trying some more paint pots in the future, maybe "Treasure Hunt" or "Hyperviolet"? Let me know if you have tried them!