I'm so happy and excited about my December Bellabox that I'm going to skip my introductory blurb and go straight into it! =)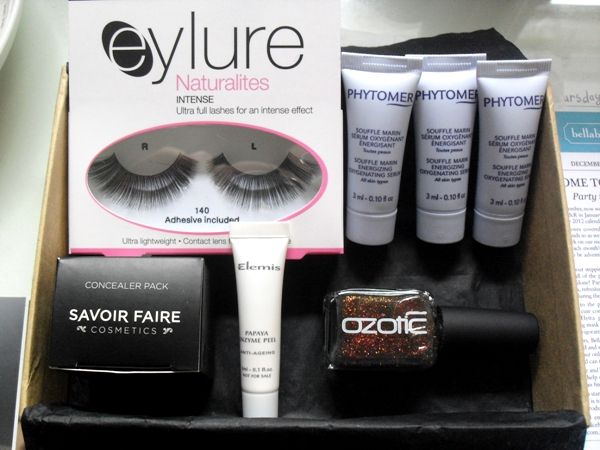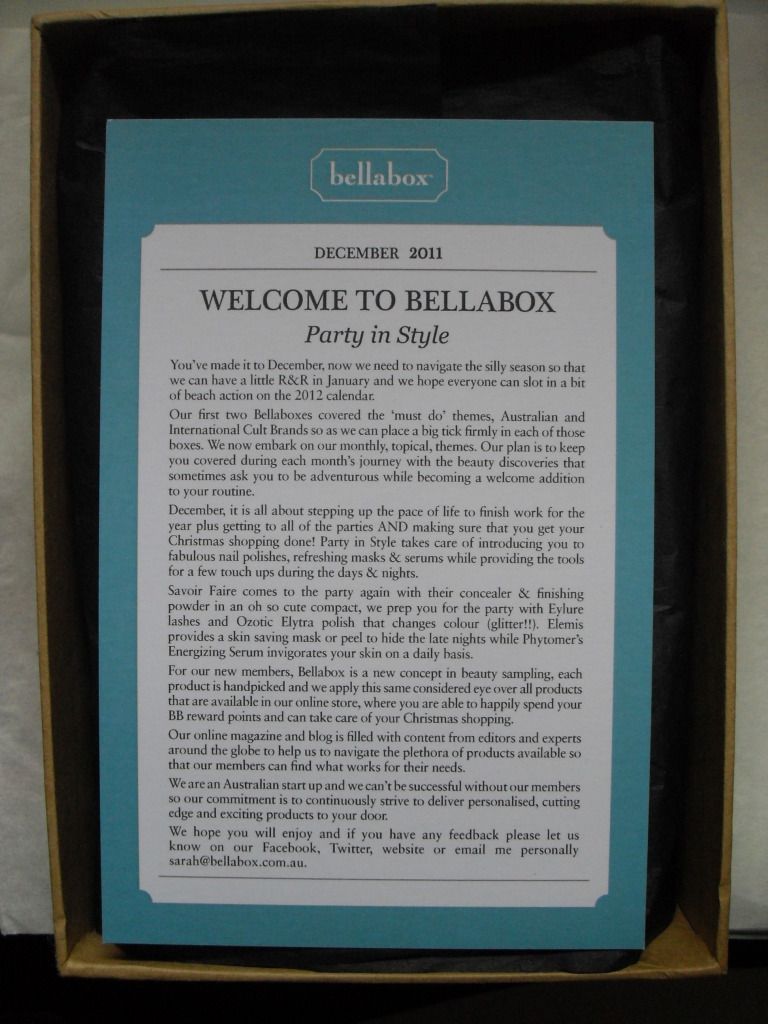 This month there were TWO full sized products! (although I counted it as 3, because the nail polish bottle is pretty big for a "sample size" and also I've never finished a bottle of nail polish before)
As usual, I will only be reviewing in detail my two favourite products, however I will post some close up photos of the rest of the box!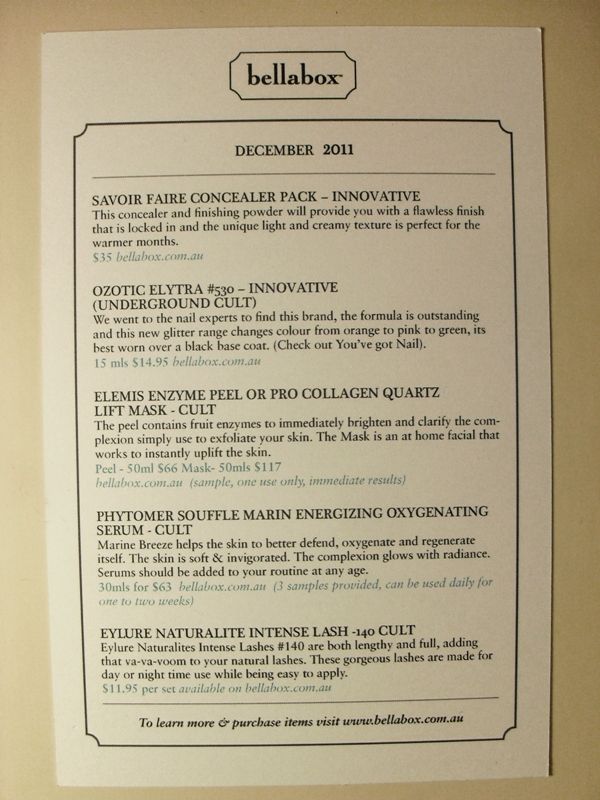 ***
Savoir Faire Concealer Pack
in Light ($35 for 1g concealer plus 2g finishing powder)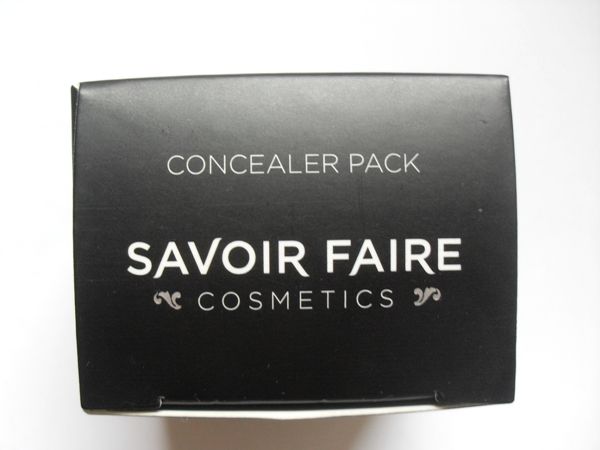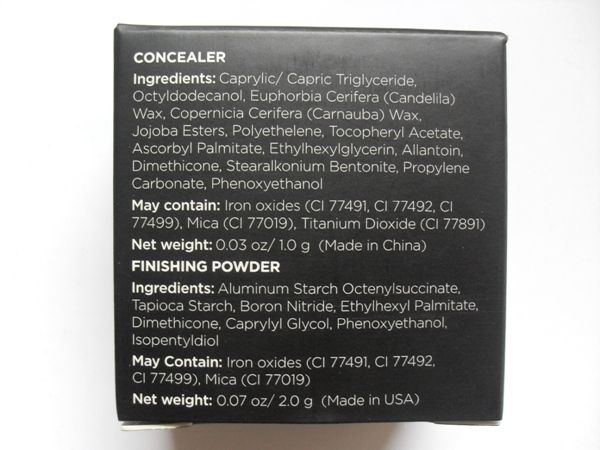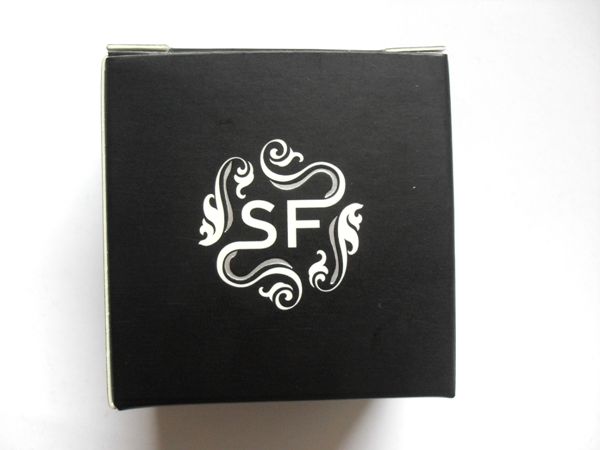 This concealer is like a "three-in-one" product. It contains 0.5g of a lighter cream concealer, 0.5g of a darker cream concealer and 2g of a finishing powder. The whole set is house in a plastic flip top container which reveals the cream concealer. The complete top part of the housing screws off to reveal the finishing powder with a sift opening to dispense the product.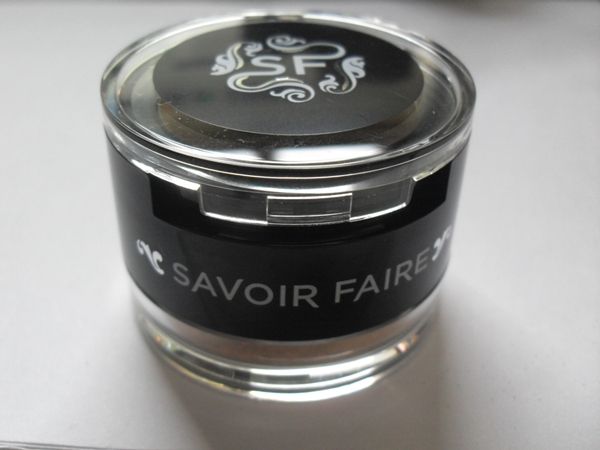 This concealer has a super creamy and opaque texture. The formula reminds me of Benefit "Boi-ing", but it has two shades, half of the pan is lighter and the other half is darker.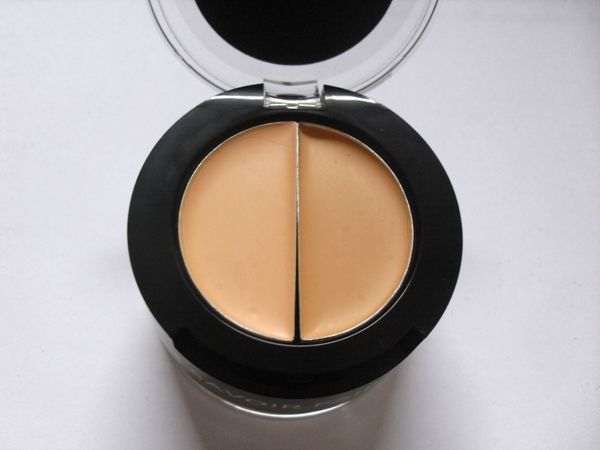 I got sent the shade "Light", but the concealer also comes in "Medium" and "Dark". I find it colour matches very well with my skin (I'm a MAC NC20). Since there are two shades, it's easy to play around mix the two shades to help get a close match to your skin tone, or to use the darker shade if you get a bit more tan in summer.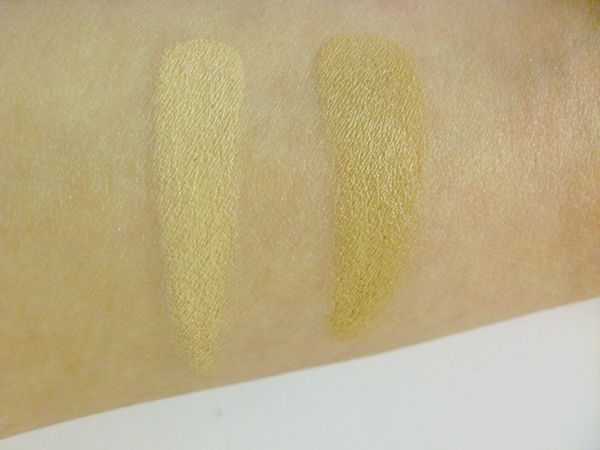 Since this is a cream pan concealer, I like to use my (clean!) fingers to apply so it warms up the product in the pan and allows for better application. However if you are less inclined to put your fingers into your cosmetics, it is creamy enough for you to use a synthetic concealer brush too! I applied with my ecotools concealer brush, and the application was just fine.
This concealer works really well to conceal my under eye circles. I used the lighter shade only under my eyes and non only did it conceal well, it also helps to brighten up the area. I only used a small amount as this product is quite pigmented. I mixed the two shades together to conceal redness and pigmentation on the rest of my face and it does such a good job that for an every day look, I don't need to put foundation afterwards.
The setting powder included is just a loose translucent powder which compliments the cream concealer. Since the container is quite small (about 4.3cm in diameter) a powder brush isn't very practical. I like to tap some powder into the lid, swirl a large fluffy eyeshadow blending brush around the lid and tap off the excess before patting the powder on top of my concealer.
I can see this concealer pack being convenient to throw in my handbag, being a three-in-one product and also having a compact packaging.
***
Ozotic Pro Elytra Nail Polish in #530
($14.95 for 16mL)
I think this is my favourite product this month. Shade 530 is a multi-dimensional fine glitter polish with pink and gold duochrome in a clear base. Bellabox suggests that this be layered over a black nail polish for the best effect, but I only had a black blue polish, so that's what I used.
This polish is SO PRETTY, it's beyond description and since a picture speaks a thousand words, I'll stop typing now and just post my pictures!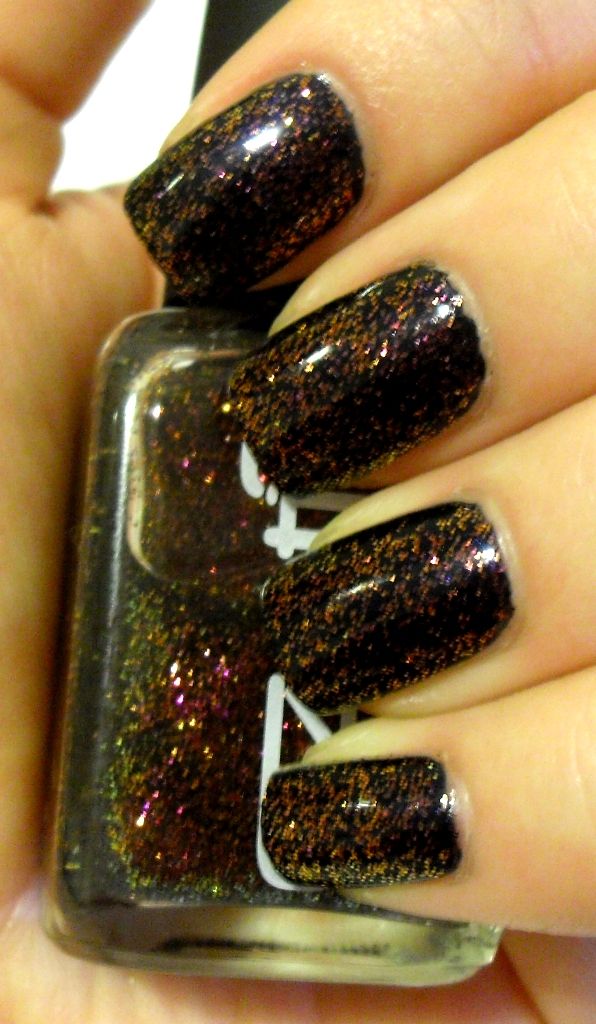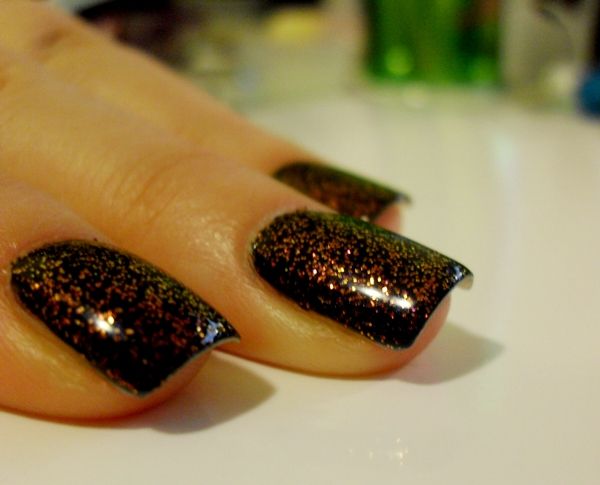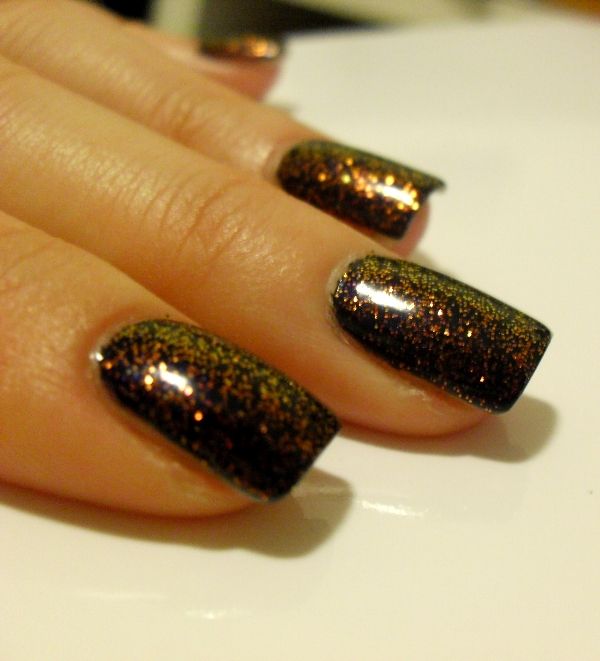 Because I took these photos at night under incandescent light (instead of natural light.. boo...) some parts of my nail look like there's glitter missing, but it's all there.
For the swatches above, I used 1 layer of L'oreal Resist & Shine Titanium in Navy Velvet and 3 layers of Ozotic Elytra in 530.
I am definitely going to buy some other shades from the Elytra collection, but I have no idea where to buy these nail polishes, even though Ozotic is an Australian brand...
If anyone knows, please tell me!
***
Here are the rest of the products in my December box that I haven't had a chance to try yet.
Elemis Enzyme Peel
(3mL sample)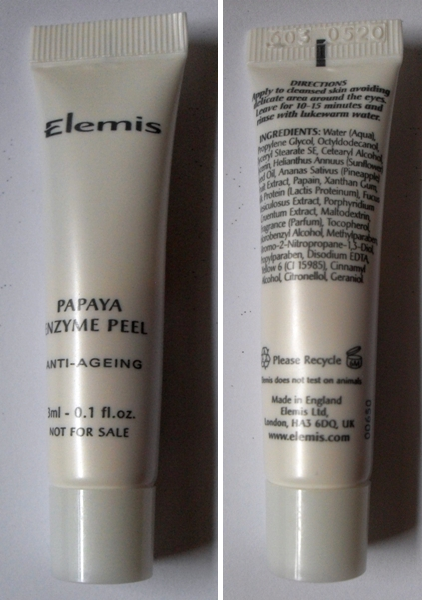 Phytomer Souffle Marin Energizing Oxygenating Serum (3 x 3mL samples)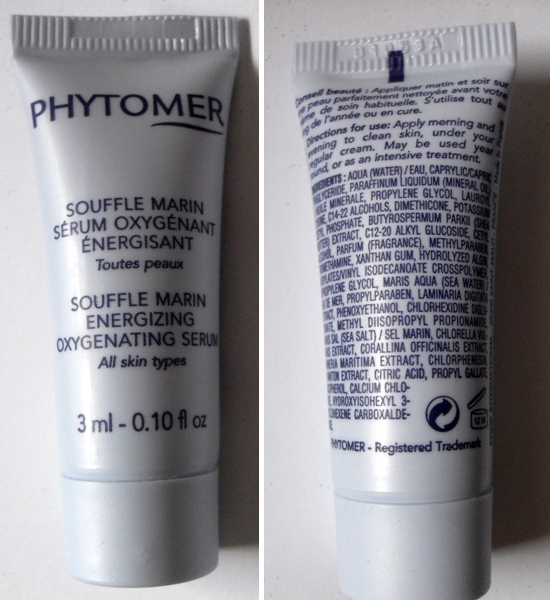 Eylure Naturalite Intense Lash - 140
(One pair)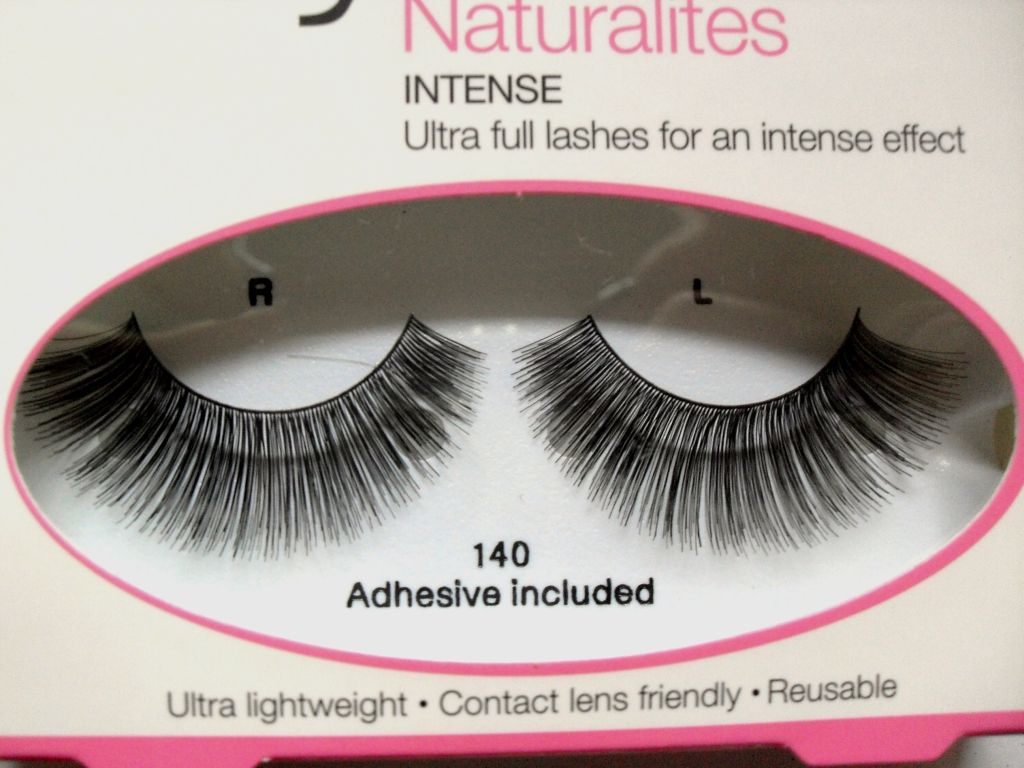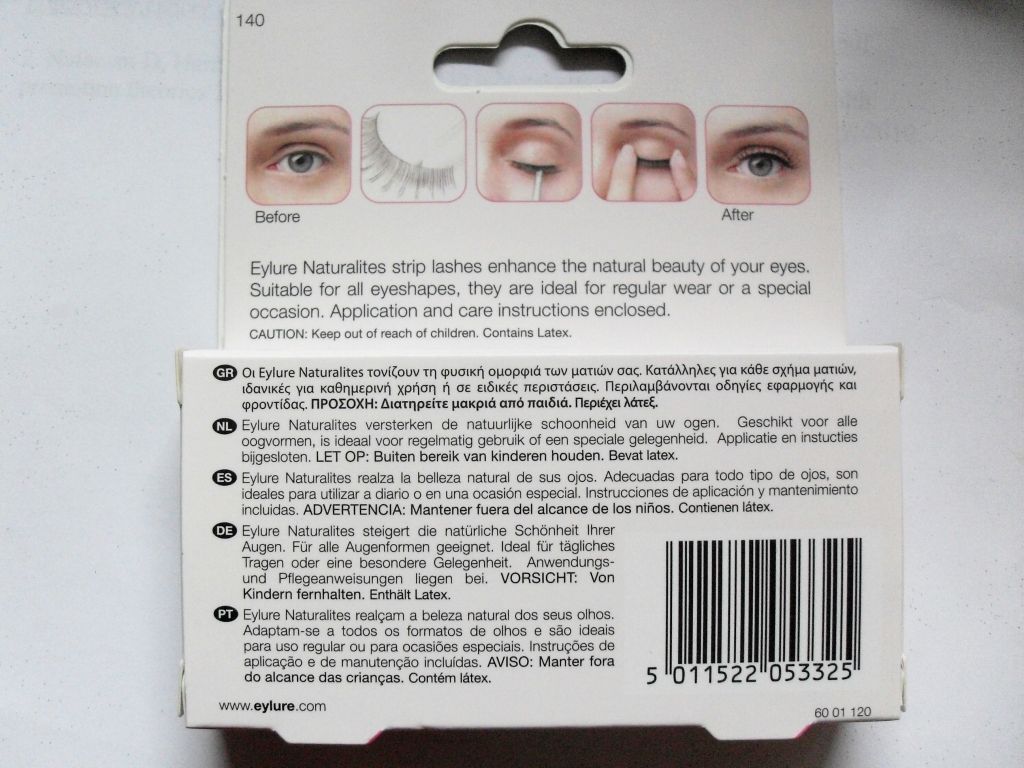 I generally only use half lashes with a criss cross design because my eyelids tend to push the inner half of false lashes down and it looks pretty bad haha... I think I may just give these away to a friend who has better eyelids than me!
***
Anyway, I hope you enjoyed this review, I know it was a bit long winded, but I just loved this month's box so much!