Covergirl's mascaras are probably the brand's most celebrated products in their entire line. There have been many raves and reviews of the Lashblast mascara (the one in the fat orange tube), but today I'm going to talk about my current favourite mascara.
From the Covergirl website: Get long-lasting, no clump, no glob, beautifully defined lashes. The LashExact brush uses a patented technology with bristles that are aligned and flexible, so you get the Exact look you want.
Covergirl LashExact Waterproof mascara is the perfect everyday mascara for me because it holds curl so well and doesn't budge, even if I rub my eyes (which I never do anyway, haha...)
From what I've learned and heard over the years, waterproof mascaras tend to contain more wax, which dries more stiff, which is why those formulas tend to hold curl better than the regular/non-waterproof versions.
For me, a mascara's curl holding ability is probably one of its most important performance factors (unless I'm wearing false eyelashes). I have quite short Asian eyelashes, and if my lashes aren't curled, a mascara that gives volume and length don't look very impressive on them.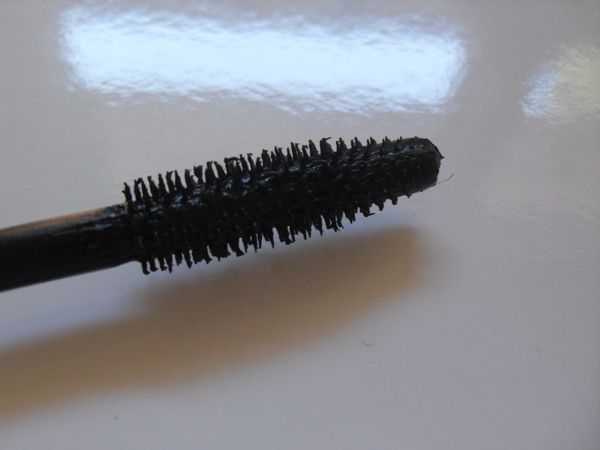 The brush head is medium sized with flexible rubber bristles, which I like because it coats my top lashes well without being too big to apply to my bottom lashes.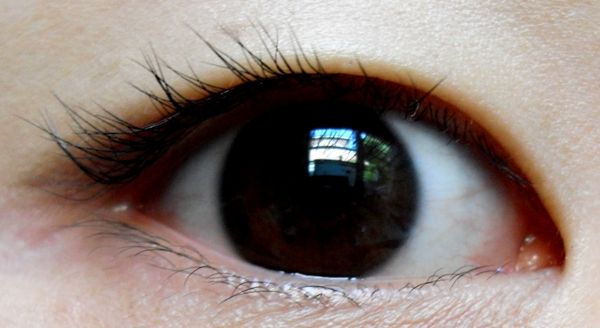 No makeup, lashes curled.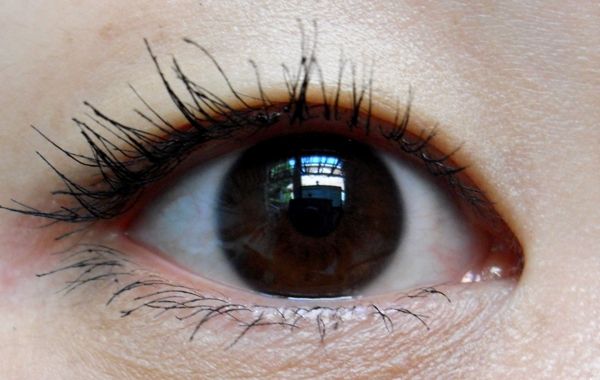 With Covergirl LashExact.
The downfall of this mascara is that you can't really build up very much volume or length, but for an every day makeup look, I don't need it to. It gives enough definition and colour to be enough to slightly open up the eye. It stays on all day without smudging, even on a warm summer day!