For those of you who know me, you will know that I have a bit of a sheet mask obsession. I order about 2-3 boxes from sasa every time I place an order because they are quite affordable, and I'm always out to try new ones.
I was first introduced to face q masks after reading my favourite blog by
pink
. I bought some things from her blog sale and she threw in some complimentary face q masks for me to try.
I bought a 10 pack of
Red pomegranate + CoQ10 mask
from sasa.com for $12.70 USD. At $1.27 per mask, I don't feel too bad about using one every few days.
Like I said before, there are many, many different kinds of Asian sheet masks and I'm always out to try new ones, so I'll never buy the same one twice.
Having said that, this mask is my favourite, thus I am currently on my second box =)
These masks come in a pretty cardboard box: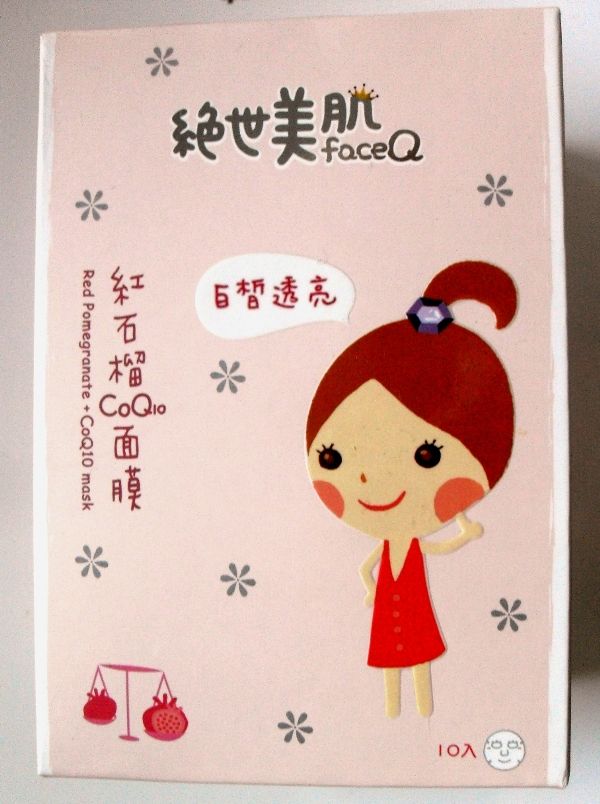 ~I haven't had a chance/been bothered to decipher the chinese on the back of the box yet...
Inside, there are 10 individually packaged masks in foil sachets.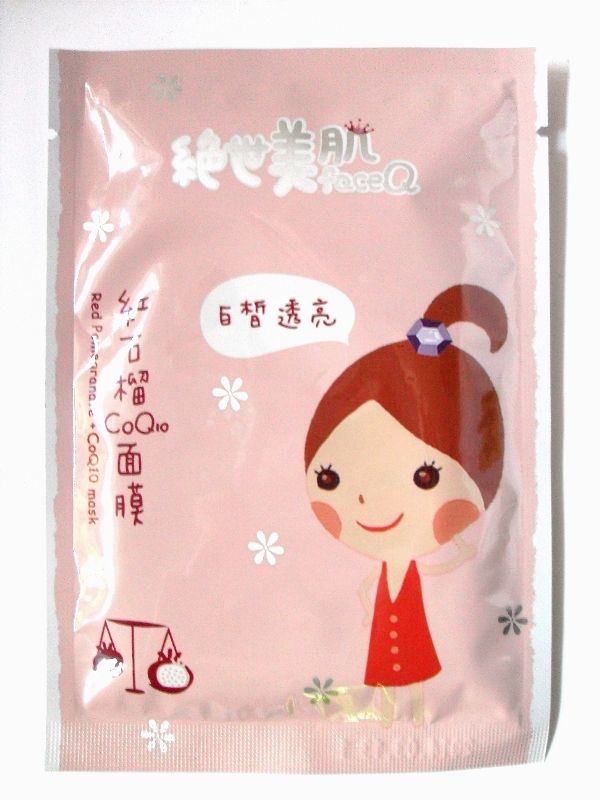 To use these, you just open the sachet, gently unfold the mask, remove the plastic backing of the mask and gently smooth onto your face. I tend to leave these masks on for 20-30 minutes.
After I peel them off, I rinse the excess serum off if I am putting on makeup straight aftewards. You can choose to just rub the residual serum into your skin if you use this at bedtime.
My skin always feels brighter and very moisturised after I use these sheet masks. The effect is only temporary, so it would be great to use before an event, night out, or if you just feel like giving your skin a treat!